Where you'll find our products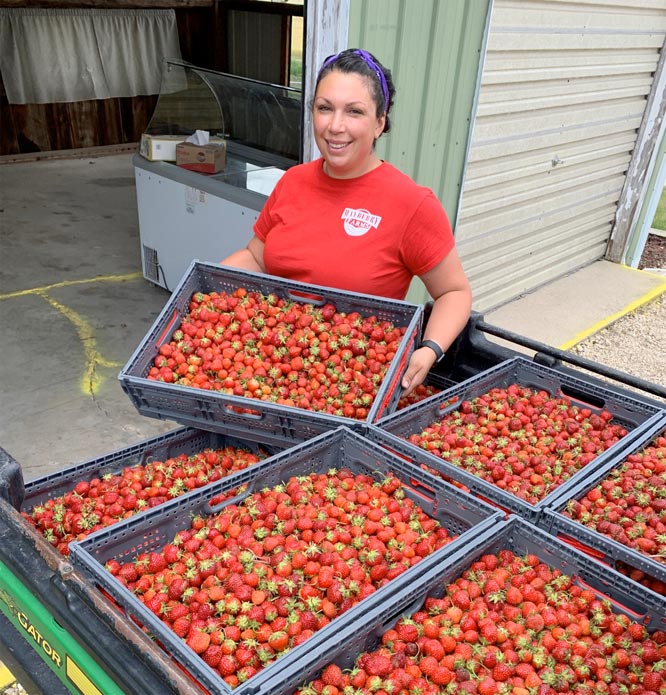 Looking for a place to buy Mayberry Farms Milk & Honey Collection Products?
You're in luck! We've compiled a list of retailers who carry our line of premium honey or soap and skincare products. Whether you're in the mood for some delicious honey, handmade soap, or something else from our collection, we've got you covered. Check out the list below to find a store near you!

In Mayville, stop by the True Value Home & Hardware Store. Our items may be found in the Ruby's Gift and Red Apron sections, respectively, with their home and food products.

The state-run Horicon Marsh Nature Center is located just outside of Mayville on Hwy 28. Our goods may be found in the shop inside. Make sure to have a look around and discover more about the lovely Horicon Marsh while you're there.
At Salon.151 in Beaver Dam, you may also purchase our soap and skincare items. It's also the salon where she gets her hair cut, so we're delighted to suggest both Stacy and Tara for your hair care needs.

If your sweet tooth is screaming, make a detour to Confections by Joel in Theresa. Joel is a superb chocolatier with a wide range of homemade sweets made by himself and other candy companies. They also keep our raw honey in stock!

Stop by the Hotel Retlaw in Fond du Lac to discover our honey, soap, and skin care products. This is where Mr. and Mrs. Mayberry first met in 2011, so it has a special place in their hearts. Since then, much has changed at the hotel; however, it recently underwent an extensive renovation and is absolutely gorgeous inside.

The Hartford Public Market is one of the most appealing retail destinations in Downtown Hartford, which serves as a center for artisan culture and an important business area. There you'll find not only our honey and soaps, but also local food and product sellers. This is one of our newest retail sites, and we're excited to branch out into bigger areas.

Finally, Sweet Pea's Pie Shop in Mayville makes and sells a honey pie using our raw honey. We promise you'll enjoy their honey pie, and you can also get some ice cream and other wonderful bakery products.

Just to recap there's:
Ruby's Gift inside the True Value Home & Hardware in Mayville
The Horicon Marsh Nature Center Flyaway Gift Shop
Salon.151 in Beaver Dam
Confections by Joel in Theresa
Hotel Retlaw in Fond du Lac
The Hartford Public Market downtown Hartford
Buy a Honey Pie from Sweet Pea's Pie Shop in Mayville
There you have it, and we hope this is the beginning of a long list. We hope you'll continue to support our company and these other local companies in addition to supporting local businesses.